It's a list of mouth-watering food! We headed to the Capital to check out the best burger joints that have been recommended to us by friends, families and some sweet strangers.  We were so unprepared. The sheer number of burger places and varieties had us dehydrated due to excessive drooling, and that was only halfway through.
But being the superior beings we are (bhookads) we finished off everything and then managed to tear our hearts into pieces and pick the best ones in every patty-style.
Kicking off the list is a DIY Burger –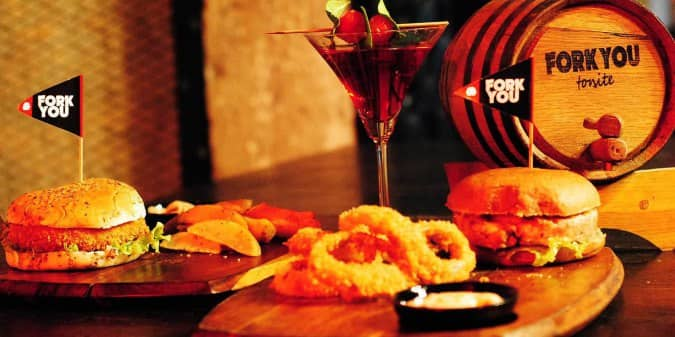 Tucked away in the corner of Hauz Khas Village is this mecca for burgers, which was the most recommended place in our hunt! It's major happy point seems to be the fact that it offers a Build-Your-Own-Burger form which has LITERALLY EVERYTHING on it. Throw in some amazing cocktails and quick service and you know why people are lining up!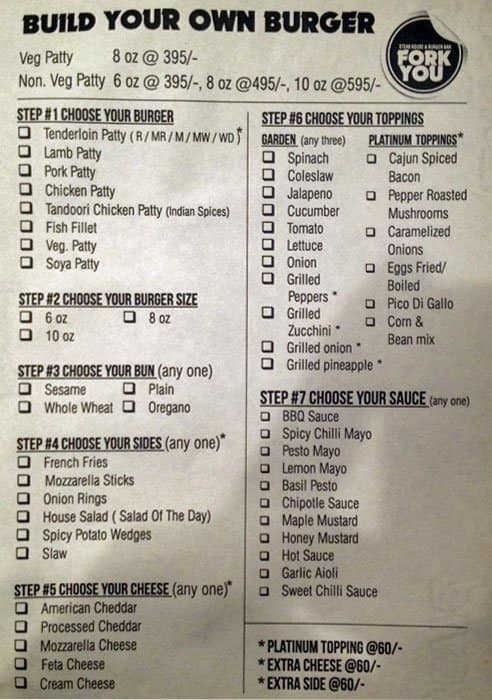 "I love the fact that I can customize my burger to my specifications, as I don't like most sauces and toppings." – Shruti Sharma
If we asked a Delhiite to blurt out the first thing that comes to mind when we say "Delhi Heights," they'll probably say Juicy Lucy. They'll also drool over your shoes. But you'd be salivating too if you were presented with an oh-so-tender lamb patty between two golden-brown well-done buns! Another fan favorite is the Open Chicken Burger in case you're not up for depriving Mary of a pet.
"If I could die with a Juicy Lucy in my mouth, I'd be happy." – Ridhima Juneja
BACON! BACON! BACON! Chant that three times and maybe you'd be able to score a free Baconater from Smoke House Deli (make a video if you do try it). Just to make your day a little more frustrating, here's the description – the char-grilled tenderloin patty of your wet dreams, cuddled up in layers of mouth-watering oak smoked bacon, drizzled over with the blissful baconaise and a dash of mustard to complete your vision of perfection.
"Bro Baconater is the terminator of every other burger. I'd learn to cook to make that baconaise, I always order some extra on the side to go with fries" – Anubhav Gupta 
Hear us out, if we are what we eat, then whoever eats the Peri Peri Bloody Red, has to be a grade-A hottie. This loaded as feck giant ensures that you're incapable of movement, drooling like a dog, and so completely satisfied. The burger comes with *deep breath*a chicken fillet patty, peri mayo, pickled cucumber, salsa, thousand island, jalapenos, lettuce and last but not least tomato. Now try saying that three times in a row.
"I was worried about how their colourful burgers would taste, but now I'm an addict. Visit this place about once a week! The cocktails with the foamy molecular things are pretty exciting too!" – Lavanya Bhagat
Rajma burger? Bihari Ghosht burger?  Masala Fries? This sounds like a surreal dream you have when you want Ma Ke Haath Ka Khana and some fast-food comfort! This indie chain has won over the Indian-food Lovers and the Fast-food Lovers in one fell swoop with its huge hearty burgers which fill you to the brim and leave you wanting more. Fans particularly recommend the Bihari Gosht Burger and the United States of Punjab burger.
"Ordered a Nani Rajma Burger and Nani Yaad Aagayi!" – Shardha Jain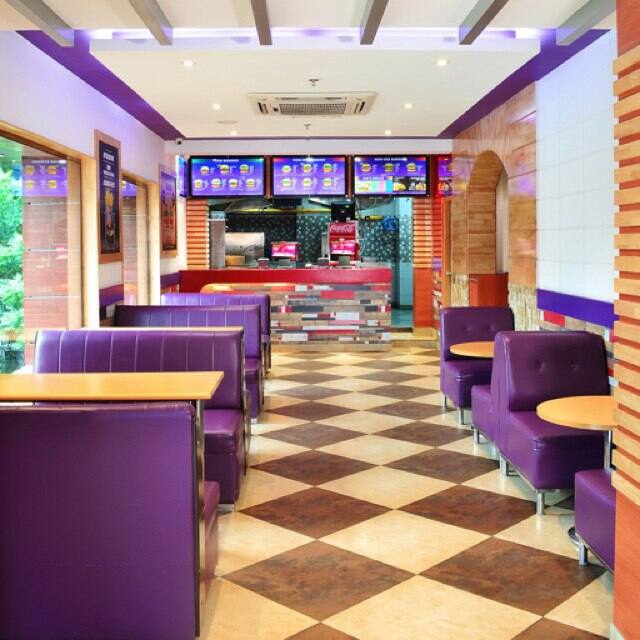 This New Zealand based chain has opened 2 outlets in Delhi so far and has happily claimed the hearts of almost every vegetarian in the capital. Why? Simply because it goes beyond average veggie options and offers an equal amount of choice between non-veg and veg. Between the freshly made ingredients to the cheesy fries, this burger joint is all about satisfaction!
"One of the best burger joints ever, it makes me feel happy about living close to it." – Aradhana Manchanda
And you thought Delhi was only good for Dal Makhani!